In order to access the Wildnote surveys on your mobile device, you will need to download and install the Wildnote mobile app on a supported iOS or Android device. We'll also walk you through the steps to setup and test the app before collecting data.
First Time Setup
Install app on phone or tablet.
Open app
Sign in with the same Wildnote credentials you use to Sign In to the Wildnote web app.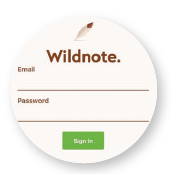 Once you are signed into the app, you will remain signed in until you go to the Settings page and Sign Out of Wildnote. (Even if you force quit or kill the App you will remain signed in when you reopen the App.)
You can find the Settings page by clicking on the three dots on the top right corner of the app.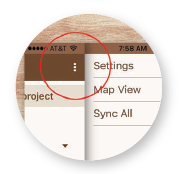 Projects and Surveys
Projects
When you log into Wildnote you will see your list of projects. If you do not see any projects, ask your Wildnote Admin to make sure you have been assigned to projects. These articles might help:
Invite a Team Member to your Company Projects
Manage Project Member Roles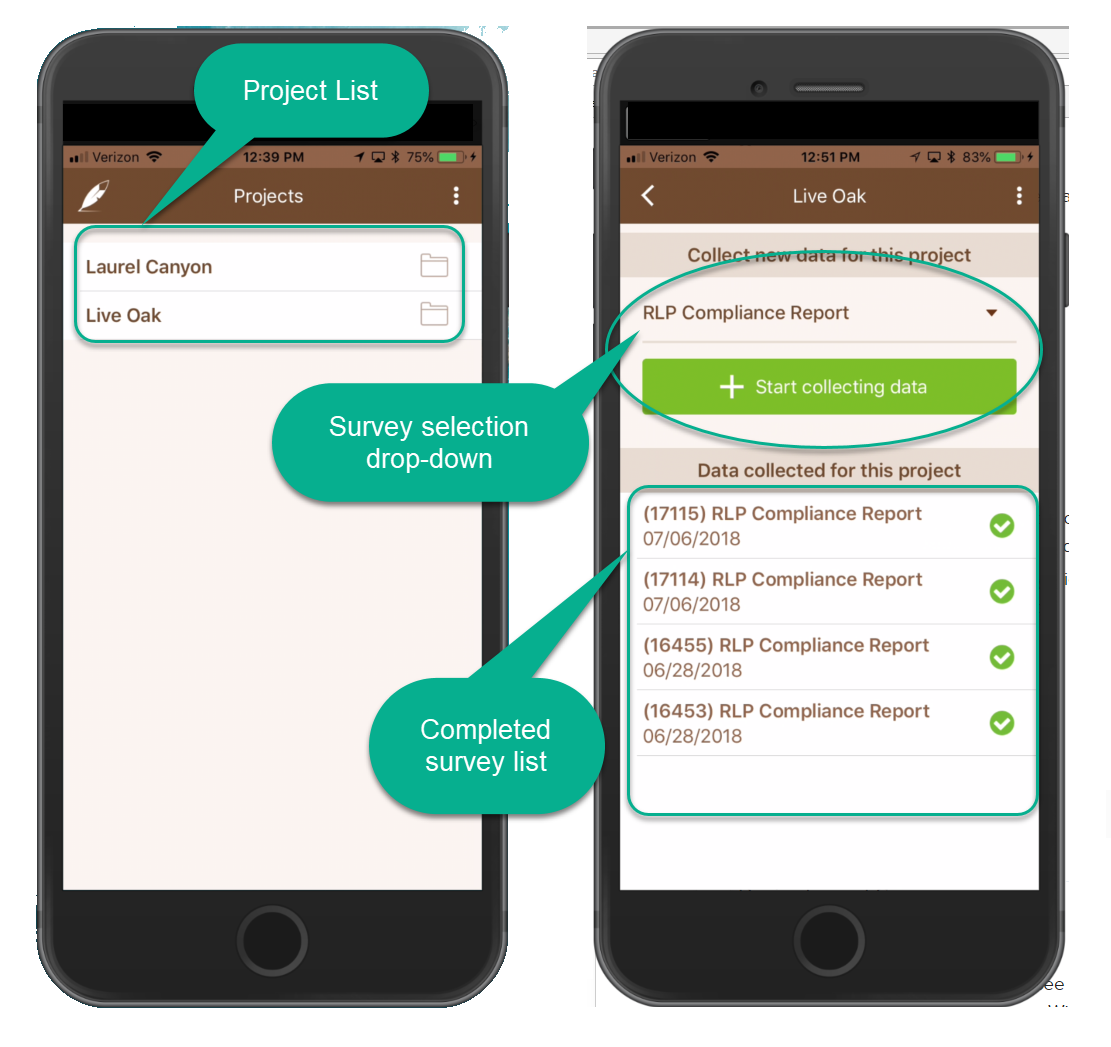 Surveys
Click on any of your projects to see the associated surveys. The drop-down list at the top allows you to pick a survey to start collecting data. As you start collecting data you will see the completed surveys listed at the bottom of the screen. Brown arrows indicate that the survey has not been synced to the cloud. Click on them to upload when you have access to the internet. The brown arrows will change to green check-marks indicating the survey has been successfully uploaded.
Offline
Don't have an internet connection while out in the field? Don't worry. You can submit your surveys on the device and sync them to the cloud once you have an internet connection.
Want to Know More?
Pro Tips for Digital Field Work Success
Understanding the Key Functions of Wildnote
Wildnote Glossary
Any questions?
support@wildnoteapp.com
8O5-664-OO4O