Add a pre-filled plant and wildlife taxonomy lists to surveys. The list auto-filters as users type symbols, common, or scientific/Latin names.
We have many pre-populated plant and wildlife lists to choose from. The information below details: How to add a taxon list to your survey, the auto-filter functionality for the field user, creation of a custom taxon list, and exporting taxon metadata such as taxon hierarchy, plant life form, native status, endangered and threatened statuses, and wetland regions.
Add a Taxon List
Taxonomy lists work like other selection list with the added benefit of having pre-filled list options and associated metadata. To add a taxon list to a suvey.
Go to the PROJECT ADMIN > SURVEYS and click EDIT on the desired survey.
At the bottom of the survey click ADD QUESTION.
For the 'Question Type' scroll down to the 'Taxon' section and select either 'Taxon single select with search' or 'Taxon multiple select with search.'
Click on 'Data Source' to display the list of options
Enter your 'Question Text'
Click SAVE.
Field User Experience
One of the great benefits of the taxon lists is that when a user clicks on a list it auto-filters as they type. It doesn't matter if they start with the scientific name, common name, or symbol. The animation below demonstrates the auto-filtering.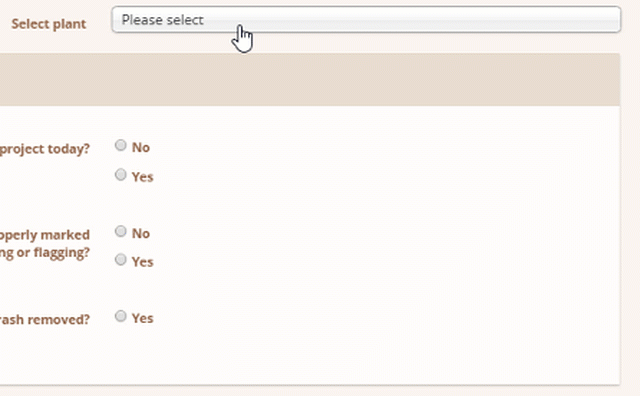 Custom List
If you do not see the taxonomy list you need, please contact our support team. We can build you a custom list.
Include Taxon Metadata in Export
Both the common names and Latin names will appear in all of our reports and exports.
Future Exports
On the back-end of our database we store the following metadata:
Family and Kingdom
For some plants we also started storing the life form, but that is incomplete
Native status
Listings like Endangered, Threatened, Rare
Wetland plant lists by region including the wetland indicator status
Currently all of this amazing data is still hidden in the back-end. We are working on two exports that would display this data. The first we call a resource report which would display all observed plants and animals with the meta data associated with it.
Pro tip: We recently released the Wetland Determination export which includes the wetland 'Indicator Status' info for each plant depending on the region. If you are interested in trying the export, please contact our support team.